Redren eSmart Series Solar Water Heater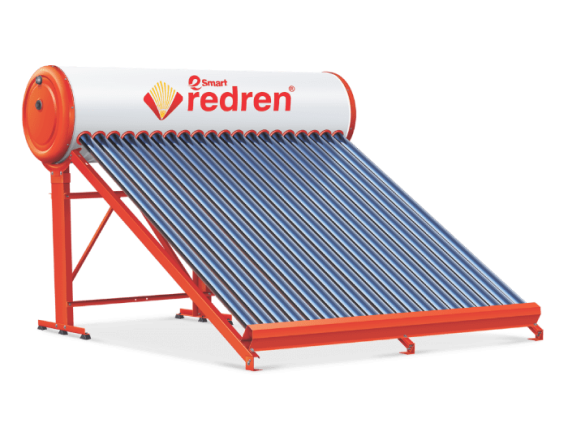 Designed as an economical and affordable solution for domestic hot water requirement, eSmart is Redren's most cost effective solar water heater.
Capacity

100, 150, 200, 250, 300, 400, 500 LPD
Type

ETC - Non Pressurized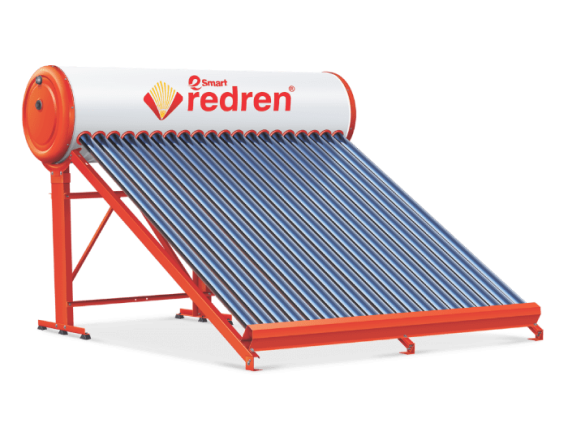 Redren eSmart Series Solar Water Heater
Features
Tough Tank
Inner Tank made from finest Galvanized Steel with Heat Resistant and Anti-Corrosive Coating.
Outer tank is Galvanized Steel with Seven Tank Process and Pure Polyester Powder Coated.
UV and Corrosion Resistant.
Smart Look & Best Aesthetic.
High Quality Collectors
Ultra Conductive Evacuated Glass Tube.
Collectors with 3 Layers CU/SS/AI-N.
NALSUN or Solar Selective Black Coating For Heat Absorptance.
Solid GI Stand
Pure Polyester Powder Coating for High UV Resistance.
Welding Less Technology.
Seven Tank Processed.
Puff Insulation
Automated Storage Tank Insulation.
High Pressure Injected with High Density Puff Insulation.
High Grade PUF for Hot Water Retention.