Redren Novice Series Solar Water Heater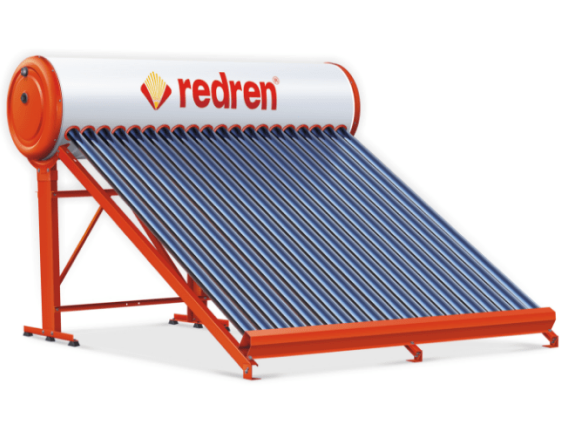 Designed using state of art infrastructure and advance technology, Redren's Novice is a compact and light weight water heater that works efficiently with hard water and operates effectively during winters as well as monsoons.
Capacity

100, 150, 200, 250, 300, 500 LPD
Type

ETC - Non Pressurized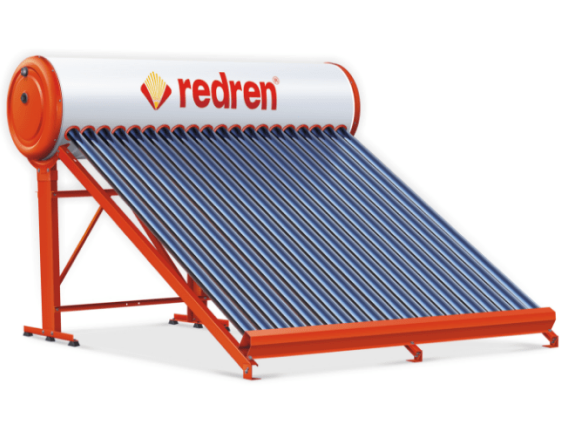 Redren Novice Series Solar Water Heater
Features
Tough Tank
Inner Tank made from finest Galvanized Steel with Heat Resistant and Anti-Corrosive Coating.
Outer tank is Galvanized Steel with Seven Tank Process and Pure Polyester Powder Coated.
UV and Corrosion Resistant.
High Quality Collectors
Ultra Conductive Evacuated Glass Tube.
Collectors with 3 Layers CU/SS/AI-N.
NALSUN or Solar Selective Black Coating For Heat Absorptance.
Solid G.I. Stand
Pure Polyester Powder Coating for High UV Resistance.
Welding Less Technology.
Seven Tank Processed.
Puff Insulation
Automated Storage Tank Insulation.
High Pressure Injected with High Density Puff Insulation.
High Grade PUF for Hot Water Retention.