Redren Plus Series Solar Water Heater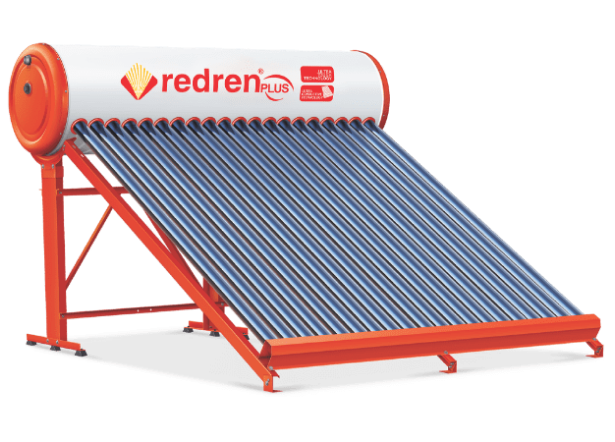 Redren Plus is a premium quality, technologically advance solar water heater, manufactured for domestic as well as commercial use that works efficiently with hard water.
Capacity

100, 150, 200, 250, 300 LPD
Type

ETC - Non Pressurized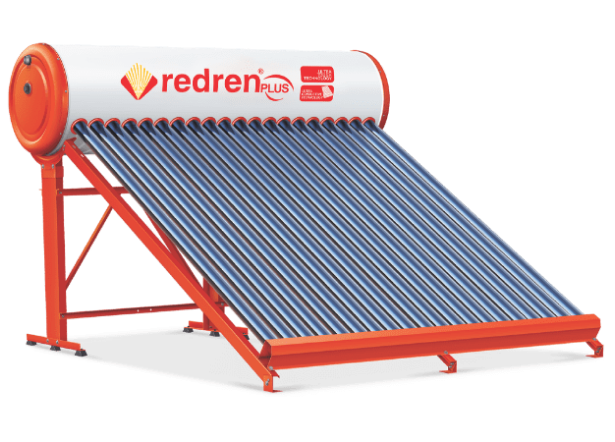 Redren Plus Series Solar Water Heater
Features
Tough Tank
Premium Quality, Technologically Advanced Tank Designed to Perform in Toughest Environmental Condition.
Made from Finest Raw Material.
Ultra Heat Corrosion and Resistance Coating.
PEF Metalic Powder Coating For Heighest UV Resistance.
Concealed Inlet-Outlet Connection with Highest Thickness.
High Quality Collectors
Ultra Conductive Evacuated Glass Tube.
Collectors with 3 Layers CU/SS/AI-N.
High Power MFMS Coating For Heat Absorption.
Conductive glass tube for more Hot Water.
Robust G.I. Stand
Super Solid GI Stand.
PEF Metallic Powder Coating for Highest UV Resistance.
Welding Less Technology.
Seven Tank Processed.
Puff Insulation
Automated Storage Tank Insulation.
High Pressure Injected with High Density Puff Insulation.
High Grade PUF for Hot Water Retention.